AURORA WINDOW & EAVESTROUGH CLEANING, REPAIRS AND GUTTER GUARDS
BELOW IS A SAMPLE OF THE SERVICES OFFERED FOR AURORA. THEY INCLUDE WINDOW CLEANING, EAVESTROUGH CLEANING / GUTTER CLEANING, GUTTER REPAIR AND GUTTER GUARDS
You deserve to have a window cleaning / eavestrough cleaning company that you are willing to hire time and time again. Toronto Clear View Window Cleaning services Aurora and has been doing so since 1989. Window cleaning, eavestrough cleaning / gutter cleaning, and more.
Not all "professional" window cleaning companies offer the same window cleaning and eavestrough cleaning type work.
---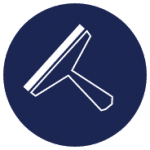 Everybody likes the idea of having clean windows and living in Aurora with the beautiful scenery makes it all the better. Having regular window cleaning also adds value and makes for a more efficient home. Toronto Clear View Window Cleaning can clean everything that has to do with glass, namely, inside and outside windows, skylights and more. Whether your windows are small, medium, or large, we have the expertise to get the job done right. Most people simply love our "You Pay Until You Are 100% Satisfied" policy. Why not try a professional window cleaner? You'd be surprised at what a difference it makes. Hire a profession window cleaning company and experience the difference.
---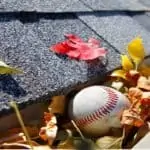 Eavestroughs / gutters are designed to move water safely away from the foundation of the home. The neglect of hiring a professional for eavestrough / gutter cleaning does not make for a happy ending. Failure to regularly clean the eavestrough / gutter system lowers the value of a home due to water damage. Many mature trees are in Aurora. This influences the need for regular Eavestrough / gutter system cleaning. Toronto Clear View Window Cleaning offers a safer and better eavestrough cleaning / gutter cleaning method than most other companies use. Remember, the goal of living in Aurora is to have the least debris remaining in the eavestroughs / gutters that causes any obstruction to the flow of water.
---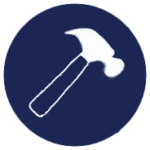 Why do most companies recommend a complete replacement of the eavestoughs / gutters if only a repair is needed? Have you ever required a simple eavestrough repair / gutter repair? Were you shocked that the recommendation was to replace the entire system? Most companies in the eavestrough / gutter business primarily focus on eavestrough / gutter installations and will therefore recommend the much more costly option of a replacement, otherwise it is not worth their time. Toronto Clear View Window Cleaning is more than qualified to install completely new eavestroughs / gutters, but you may only need repairs. We are willing to tell you what you really need because eavestrough / gutter installations are not the only thing we do. Save your money!
---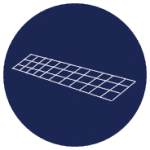 Ask your neighbors who live in Aurora about eavestrough protection / gutter guards and you will hear most say that they are terrible and cause more harm than not. Why the difference? Because most products sold simply don't work, especially those sold at Do-It-Yourself supply type stores. It is true that there is no perfect eavestrough / gutter guard for every situation, some eavestrough protection / gutter guards are better than others. Over the past 30 years, we at Toronto Clear View Window Cleaning have seen what goes on with eavestrough / gutter protection systems and how some work better than others. We install a decades old, proven, patented product manufactured in the United States. They have a climate similar to Aurora so you can trust that they work. We even install the product for half the Suggested Retail Pricing!
---