OSHAWA WINDOW AND EAVESTROUGH CLEANING, REPAIRS AND GUTTER GUARDS
OSHAWA PARTIAL LIST OF SERVICES OFFERED. THEY INCLUDE WINDOW CLEANING, EAVESTROUGH CLEANING / GUTTER CLEANING, GUTTER REPAIR AND GUTTER GUARDS
Do you desire the best quality window cleaning and eavestrough cleaning possible? All things considered, you may not NEED it, but rather it is nice to experience. Those living in Oshawa feel the same way. Toronto Clear View Window Cleaning has been working in Oshawa for decades. We have been providing window cleaning, eavestrough / gutter cleaning and much more.
You'd be surprised at how much a difference having a professional window cleaning and eavestrough cleaning makes. It's hard to go back to taking case of those chose yourself after. Toronto Clear View Window Cleaning has been around for some 30 years. This is not an insignificant accomplishment, especially in the competitive window cleaning and eavestrough cleaning market. We are now serving on a regular basis. The amazing part? Almost all from word of mouth referrals.
---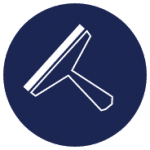 No one will dispute the opportunity of increasing the value of a home. Those living in Oshawa will agree. Of all the low cost options for simple things around the house, window cleaning is one of those that have the most bang for the buck. Real Estate agents regular hire window cleaners to help sell a home. That in itself speaks volumes about the power of window cleaning. Oshawa houses differ in size, and so do the windows, but Toronto Clear View Window Cleaning cleans them all. Over the past 30 years, Oshawa has benefited from our window cleaning services. Why not discover for yourself the difference a professional window cleaning makes to your home.
---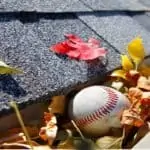 Eavestrough cleaning / gutter cleaning are not the principal thing that strikes a chord when contemplating home maintenance. Numerous Oshawa homeowners have learned from experience how important it is to keep the eavestroughs / gutters cleaned. The eavestrough /gutters are installed to guide water along to safely dispose away from the house foundation. A blocked eavestrough / gutter needs just one significant rainfall to show the repercussions of forgetting to clean them. A heavy penalty of paying out thousands is a lesson quickly learned. Being on a maintenance program is so much less costly, and when compared to the time needed to deal with repairs, is a real blessing. Toronto Clear View Window Cleaning has a semi-annual reminder that conveniently helps assure you are never one of those statistics.
---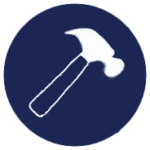 Oakville homeowners are often influenced to spend thousands on eavestrough / gutter installations. This is very sad when a much less costly alternative is all that is needed. Why would the recommendation to replace be suggested instead of a simple repair? Because most companies in the eavestrough / gutter business rely on installations to stay in business. They don't really have anything else to offer. Toronto Clear View Window Cleaning is very different. We offer many services, including eavestrough / gutter installations, but we will explain the pros and cons of each. Rarely is anything more than a repair required. If you live in Oshawa, our recommendation to you is to make and informed choice. We can explain your options.
---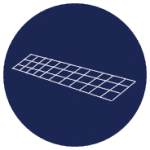 Eavestrough protection / gutter guards are quite a popular home maintenance addition. The problem is that they are very expensive. When you factor the reality that just about all of them do not work, it makes for a waste of money. Do any of them work? Very few do. Many living in Oshawa spend a fortune on gutter guards that do not work. So how does one pick an eavestrough protection / gutter guard type system that actually works? By knowing which type is best. Not all types handle debris the same way. That is where Toronto Clear View Window Cleaning comes into the picture. We have the experience. Thirty years of being around has exposed us to many eavestrough / gutter protection styles. We use a type that has stood the test of time. It comes in various versions to deal with the different types of debris as well.
---