ROSEDALE WINDOW AND EAVESTROUGH CLEANING, REPAIRS AND GUTTER GUARDS
ROSEDAEL PARTIAL LIST OF THE SERVICES WE PROVIDE. THEY INCLUDE WINDOW CLEANING, EAVESTROUGH CLEANING / GUTTER CLEANING, GUTTER REPAIR AND GUTTER GUARDS
Rosedale homeowners deserve quality window cleaning and eavestrough cleaning. After 30 years, Rosedale still benefits from Toronto Clear View Window Cleaning' s cleaning services.  These include window cleaning, eavestrough cleaning / gutter cleaning, including other essential cleaning services.
Toronto Clear View Window Cleaning provides experts for Rosedale in the window cleaning and eavestrough cleaning market. A good reputation results in referrals. We constantly receive word of mouth referrals. That is strong proof that people are confident in our abilities. We invite you to call us.
---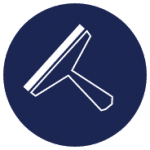 Let's be honest, clean windows do have a huge impact on a house. Real Estate Agents in Rosedale know this and is the reason why they call us regularly for window cleaning to help sell the home. Clean windows obviously make a difference to the value of a homes in Rosedale. It increases the curb appeal and more. Regardless of what size windows you need cleaned, or what number of windows you require cleaned, whether it is inside windows or outside windows, trust Toronto Clear View Window Cleaning to take care of you. There is no need to stress over using us for your window cleaning requirements, especially because of our, "You Don't Pay Until You Are 100% Satisfied" policy. Only you experience a professional window cleaning will you understand what others have discovered.
---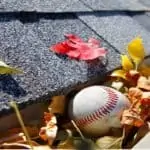 Eavestrough cleaning / gutter cleaning is a standout amongst the most critical cleaning ventures around your home. Eavestroughs / gutters are intended with the end goal of redirecting water away to a protected area. Not routinely cleaning the eavestrough / gutters puts your home at danger of experiencing serious water damage costing thousands of dollars to repair. At Toronto Clear View Window Cleaning, we offer homeowners in Rosedale the most efficient eavestrough cleaning / gutter cleaning method available designed to remove more debris than other common methods. Let the professionals with experience do what works for your home.
---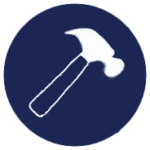 Have you ever looked into an eavestrough repair / gutter repair and were stunned that the suggestion was to replace the whole gutter system? Most companies in the eavestrough / gutter business basically concentrate on eavestrough / gutter installations and thus will routinely recommend the much more expensive option of a replacement versus a simple repair. At Toronto Clear View Window Cleaning, we are more than qualified to replace all the eavestroughs / gutters, but because our business does not solely rely on installations, we can offer an honest assessment of what is really needed. Likely the need is only a repair compared to replacement This saves clients thousands of dollars.
---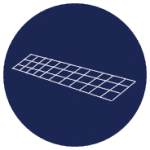 Eavestrough protection / gutter guards unquestionably are a common purchase made by Rosedale homeowners who believe it is the best thing to do. Sadly, the truth is that is more than likely not the case. Very few products on the market work and even for the few that do, no one type works properly for all environments. Toronto Clear View Window Cleaning's 30 year experience places us in a position of knowing a thing or two about the subject. We know what eavestrough protection / gutter guard works best in Rosedale. The product we endorse has millions of feet worth installed without negative results. An American company manufactures the product. They experience a climate similar to Rosedale. We install the product as a very reasonable cost. Feel free to click on the title above or icon to the right to learn about the amazing product.
---