NEWMARKET WINDOW & EAVESTROUGH CLEANING, REPAIRS AND GUTTER GUARDS
NEWMARKET PARTIAL LIST OF SERVICES OFFERED. THEY INCLUDE WINDOW CLEANING, EAVESTROUGH CLEANING / GUTTER CLEANING, GUTTER REPAIR AND GUTTER GUARDS
Do you desire the best quality window cleaning and eavestrough cleaning conceivable? Newmarket has seen Toronto Clear View Window Cleaning's presence since 1989. Imagine, we've provided window cleaning, eavestrough cleaning / gutter cleaning and more for over 30 years!
Once you experience the results of what professional window cleaning and eavestrough cleaning can do, you will never go back to doing it yourself. Newmarket homeowners know that 30 years in business is an accomplishment. We now have thousands throughout southern Ontario, including Newmarket.
---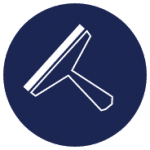 Nobody opposes an increasing value of their home, including those living in Newmarket. Window cleaning is one of the least costly ways of accomplishing that. Window cleaning adds curb appeal, makes the home looked cared for, and increases energy conservation by allowing in more natural light. Newmarket homes vary dramatically in size and so do the windows. Toronto Clear View Window Cleaning can manage the window cleaning of every size. If it is glass, we can clean it. Newmarket homeowners love Toronto Clear View Window Cleaning's, "You Don't Pay Until You Are 100% Satisfied" policy. If you don't consider yourself a window cleaning expert, you will find a huge difference when a professional takes over the job.
---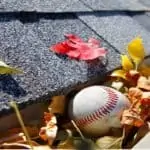 Eavestrough cleaning / gutter cleaning are not the first thing people think of when it comes to regular home maintenance. Newmarket homeowners are like most whereby they may not realize how important it is to maintain a regular eavestrough / gutter cleaning schedule. Eavestrough / gutters serve the purpose of safely directing water away from the foundation of the home. Heavy rains often remind one of the need to clean the eavestoughs / gutters as water cascades over the edge and starts flooding the basement. The result is very expense water damage repair costs. Toronto Clear View Window Cleaning can be relied upon to professionally clean Newmarket's eavestrough / gutters.
---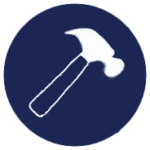 Like many, Newmarket homeowners have been presented with the option of spending a fortune to replace all of their eavestrough / gutters when only a much less costly repair was all that was needed. Why does this occur? Because most companies in the eavestrough / gutter business won't offer to repair due it creating less revenue. Toronto Clear View Window Cleaning does do professional eavestrough / gutter installations as well, but it is not something we have to encourage because we offer so many other services. Just because you in Newmarket doesn't mean you want to needlessly spend money on something that is really not needed.
---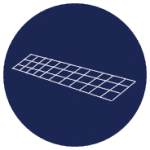 Eavestrough covers, helmets, guards, whatever you call them, they come in a variety of styles. Eavestrough protection / gutter guards are one of the most controversial home improvement products around. They are also quite expensive. Newmarket homeowners that do a bit of research will quickly learn that most eavestrough / gutter guards don't work. The Do-It-Yourself versions are ever worse. Imagine spending thousands on a product only to see things growing out of them in a few short years, or seeing water skim over the top because not enough water can get through. So what is the ruling on such products? Very few are worth spending money on. Toronto Clear View Window Cleaning has been around long enough to know what works and what does not.  Let's talk.
---