LEASIDE WINDOW & EAVESTROUGH CLEANING, REPAIRS AND GUTTER GUARDS
LEASIDE PARTIAL LIST OF SERVICES OFFERED. THEY INCLUDE WINDOW CLEANING, EAVESTROUGH CLEANING / GUTTER CLEANING, GUTTER REPAIR AND GUTTER GUARDS
Everyone enjoys the benefits of professional window cleaning/eavestrough cleaning and will hire them over and over again. Toronto Clear View Window Cleaning has been taking care of Leaside and surrounding areas since 1989. Window cleaning, eavestrough cleaning / gutter cleaning, and that's only the tip of the iceberg.
Not all "expert" window cleaning companies also offer eavestrough cleaning.
---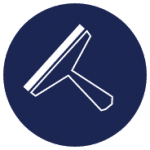 Everyone likes having clean windows and the view of living in Leaside adds to that importance. Having consistent and regular window cleaning has so many benefits to a home. Toronto Clear View Window Cleaning can clean everything that needs to do with glass. This includes inside and outside windows, skylights, and much more. Regardless of whether your windows are small, medium, or large, we can do it right. Most Leaside homeowners love our, "You Pay Until You Are 100% Satisfied" policy. Have you ever had a professional clean your windows? If not, give us and try. You will then understand why Leaside homeowners will never do it again themselves. Hire a professional window cleaner and experience the difference.
---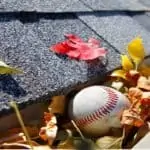 Eavestrough cleaning / gutter cleaning can be considered the most important type of regular maintenance for a home. Eavestroughs / gutters are supposed to guide water safely away from the foundation. Neglect that basic type of cleaning and your eavestrough / gutters will put home in danger of experiencing water damage costing thousands to repair. At Toronto Clear View Window Cleaning, we offer a very efficient method eavestrough cleaning / gutter cleaning. It has proven to remove the most clogging causing type debris. It's only when the eavestroughs are not obstructed that they can do the job they were designed to do. Sure, you can do the job yourself, but it is a dangerous to do so.
---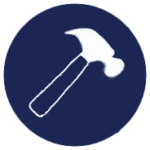 Have you ever looked into a simple eavestrough repair / gutter repair for your Leaside home and were stunned to hear you should replace all the eavestroughs / gutters? Most companies in an eavestrough / gutter replacement type business want you to replace versus repair. There is obviously a big difference in cost if you compare a replacement versus repair of your eavestrough / gutters. They do this because they want your money and it is not worth their time to do a simple repair. At Toronto Clear View Window Cleaning, we replace the eavestrough / gutters if needed. Remember, though, that we offer many services and therefore can recommend what you honestly need and likely a much lower cost. Don't assume that your eavestroughs / gutters require a complete overhaul. Give us a chance to assess what you truly need.
---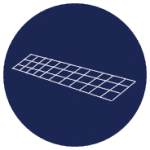 Do an online search about eavestrough protection / gutter guards, and you will end up confused. There is no shortage of options on the market. The truth is that most of not worth the money. This is especially the case for what is sold at Do-It-Yourself home supply stores. While no product is ideal in all cases, there are better eavestrough / gutter guards for different situations. Toronto Clear View Window Cleaning has seen many products over the years and we highly recommend a profession grade product and patented eavestrough / gutter guard made in the United States. Since they have similar weather as Leaside, the results will be better than a product made in Florida. They make a variety of versions for every need. The best part is that Toronto Clear View Window Cleaning installs for half the going Suggested Retail Price!
---