VAUGHAN WINDOW & EAVESTROUGH CLEANING, REPAIRS & GUTTER GUARDS
VAUGHAN PARTIAL LIST OF THE SERVICES WE OFFER. THEY INCLUDE WINDOW CLEANING, EAVESTROUGH CLEANING / GUTTER CLEANING, GUTTER REPAIR AND GUTTER GUARDS
Vaughan property holders deserve the best kind of window cleaning and eavestrough cleaning work. Toronto Clear View Window Cleaning has been cleaning for Vaughan since 1989. We do window cleaning, eavestrough cleaning / gutter cleaning, and others cleaning related work.
You found us because you are looking for a cleaning specialist. You need a window cleaning and eavestrough cleaning business for Vaughan. Considering our steady stream of referrals, we know you too will be content with our work.
---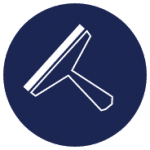 No question, clean windows influence the property estimation of a house, period. Authorities, like Real Estate Representatives know this and is the inspiration driving why we receive calls to book window cleaning. Clean windows will impact the offer of a house. Clean windows influences the thinking that a person is looking after their house. Whether your home is large or small, requires inside and outside window cleaning, you can trust Toronto Clear View Window Cleaning for your Vaughan residence. Our "You Don't Pay Until You Are 100% Satisfied" approach ought to help you choose. A first time window cleaning by an expert often really does make a difference. Why not create the opportunity of that discovery yourself?
---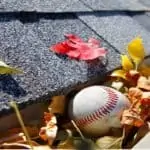 Eavestrough cleaning / gutter cleaning is one of the focal and basic parts of sustaining homes in Vaughan. Eavestroughs / gutters routinely get blocked and in a flash start to realize issues. Neglect to clean the eavestrough / gutters just once and prepare yourself for the likelihood of exorbitant water damage repairs. At Toronto Clear View Window Cleaning, we've proven that our cleaning methods work better than industry standards. Treat your Vaughan property with care. Hiring experts with experience really does make a difference.
---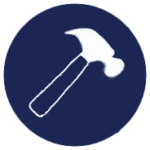 Have you looked into an eavestrough repair / gutter repair and were shocked that the proposal was to tear down what you have and begin from new? Most businesses in the eavestrough / gutter field rely on new installations as their method of staying in business. There is usually no mention about a much less costly repair even though it would satisfy the need at hand. Toronto Clear View Window Cleaning has the skill to "begin from new" if that is required, yet since our business does not exclusively depend upon that stream of income, we can suggest the significantly more affordable repair option. That means keeping money in your pocket. Our goal is to just come out with the simple truth of the matter. If you just need a repair, why pay for a totally new eavestrough / gutter system for your Vaughan home? Contact us for details.
---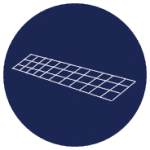 Vaughan homeowners typically look into eavestrough protection /gutter guards when concerns arise. They hear about a product that will apparently protect their house for life. Reality very is soon found when the promises don't work. There are very few products that actually do work. The difficulty is having one that will genuinely keep the eavestrough / gutters flowing properly. Products that safely guide water away from the house is not easy to find. Also, not one version covers all circumstances. Toronto Clear View Window Cleaning has 30 years of experience. We understand what works and what does not. It's been almost a decade since first installing an amazing product made in the Unified States. The company's climate is very similar to Vaughan. Over 1 million feet installed so far without issues. Visit our website page for extra information by tapping on the image to the right.
---