WINDOW & EAVESTROUGH CLEANING, REPAIRS & GUTTER GUARDS FOR HALTON HILLS
BELOW ARE SAMPLES OF THE SERVICES WE DO FOR HALTON HILLS. INCLUDED ARE WINDOW CLEANING, EAVESTROUGH CLEANING / GUTTER CLEANING, GUTTER REPAIR AND GUTTER GUARDS
The beautiful region of Halton Hills. You have chosen to live in Halton Hills for the same reason that you want the best window cleaning and eavestrough cleaning. Toronto Clear View Window Cleaning has been in business 1989. Halton Hills has benefited from our window cleaning, eavestrough cleaning / gutter cleaning, and other cleaning services.
If you are looking for something that is still practicing their art of window cleaning, don't hire Toronto Clear View Window Cleaning. We only hire professional window cleaning and eavestrough cleaning personnel. Being professionals has resulted in thousands of word of mouth referrals. Try out our cleaning services and you too will want to let others have a chance to experience was professional cleaning means.
---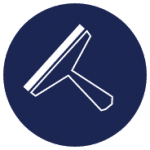 What is one of the simplest ways to add value to your Halton Hills home? You guessed it, window cleaning. Clean windows make a home more attractive. They make the windows on a home to last longer. Clean windows also allow more light to enter and thus lower heating costs. No matter how small or large your windows are. No whether it is inside windows or outside windows, Toronto Clear View Window Cleaning can help. We are so confident that we offer a, "You Don't Pay Until You Are 100% Satisfied" policy. We know once you taste what a professional window cleaning has on your Halton Hills home, you will call us back again and again.
---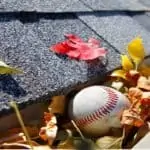 There is no more important regular cleaning requirement for a house than eavestrough cleaning / gutter cleaning. Sadly, it is one of the more neglected. The result is water damage costing thousands to repair. Eavestroughs / gutters should guide water to safe locations. A clogged eavestrough / gutter system does not allow the water to be safely guided away from the foundation of a home. Halton Hills homes risks water damage when the eavestrough / gutter are not cleaned regularly. Toronto Clear View Window Cleaning has been cleaning eavestroughs / gutters for 30 years. We know and have the experience to determine the best cleaning method to use. Experience the difference that a professional eavestrough / gutter cleaning can have on your Halton Hills home.
---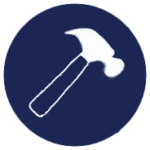 "I require my eavestroughs/gutters repaired". We hear that regularly from Halton Hills homeowners when only a repair is required. The issue is that most in the eavestrough/gutter business on do installs. So you might not really require a whole eavestrough/gutter replacement, but you receive no options. A repair cost way less a replacement. Toronto Clear View Window Cleaning is authorized and fit the bill to give an eavestrough/gutter installation, nonetheless, we clarify the upsides and downsides of a repair versus an all out replacement. Try not to give organizations a chance to persuade you to spend more cash than should be expected.
---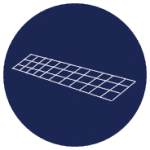 Eavestrough protection /gutter guards are a dubious subject in light of the fact that so few function admirably by any stretch of the imagination, particularly those found at Do-It-Yourself home supply stores. While no eavestrough/gutter protection is ideal for each circumstance, there are better eavestrough/gutter systems for the different needs. Toronto Clear View Window Cleaning is the select item supplier for a one of a kind patented eavestrough/gutter guard produced and manufactured in the United States with weather like Halton Hills. They manufacture a variety of versions so that each kind of need can be met. The best part is that Toronto Clear View Window Cleaning installs them for of the Suggested Retail Price!
---