ISN'T WINDOW CLEANING SIMPLY
WINDOW CLEANING?
BEST WINDOW CLEANING REQUIRES THE BEST TOOLS AND SKILLS
Worn out squeegee rubbers and damaged equipment will negatively affect cleaning results. The best window cleaning results come from the experience of knowing when to replace tools. You also won't find the best window cleaners buying supplies and tools they need from a local handyman store. Instead, professional window cleaning supplies and tools are bought at specialty stores. For example, a couple of USA online stores are, abc Window Cleaning Supply Inc., CWC Supply Inc. In Canada, there's, Canada Cleaning Supplies and The Window Cleaning Store, both of which are local in Toronto.
Needless to say, such supplies and equipment do cost much more, but the quality cleaning that comes from such tools are well worth it. It's simply impossible to get the same high quality cleaning from the type of supplies and tools sold at local handyman stores. Of course, just having the right tools means nothing without the experience that comes over time. At Toronto Clear View Window Cleaning, we have over 30 years of experience doing what we do.
Why Offer Different Window Cleaning Packages?
For your convenience, we also offer various Packages to suit your needs. The wanting the best cleaning experience will select our Gold Package. It includes cleaning the window glass, the frames, the ledges, the sills, the tracks, the screens, and even the storm windows with that type of detail, whereas the Silver Package options simply includes a less detailed type cleaning, but may very well suit your particular needs. There's also a Bronze Package for those who want just the basics and save money.
Whatever the package chosen, and no matter how the windows are configured, you have simple options that are all broken down with our Online Instant Quote Calculator. By the way, we are proud to say that we are the 1st in North America to offer such a tool. It's the very tool we use when doing onsite quotes. You just need to figure out what you want cleaned and how you want them cleaned. Windows come in many different configurations. You might have a sun-room, a solarium, skylights, mirrors, light fixtures, or something else.
How Important is Cleaning Windows?
In conclusion, clean windows are a reflection of your home or business. It also reflects on the company you hire. Most importantly, at Toronto Clear View Window Cleaning, you will experience professional results every time. We guarantee it. As stated, we will customize your cleaning needs according to what you want or need. You have the option to decide. In other words, you are 100% in your control. How much will it cost? Give our Online Instant Quote Calculator a try. The link can be found below.
Where do we Offer our Window Cleaning Packages?
For over 30 years, Toronto Clear View Window Cleaning has been serving southern Ontario: Ajax, Aurora, Brampton, Bridle Path, East York, Etobicoke, Forest Hill, Halton Hills, High Park, Lawrence Park, Leaside, Markham, Mississauga, Newmarket, North York, Oakville, Oshawa, Pickering, Richmond Hill, Rosedale, Scarborough, Stouffville, Thornhill, Toronto, Uxbridge, Vaughan, Whitby
We are extremely proud of the positive feedback from our customers. Being voted the best window cleaning company for so many years is quite an accomplishment. All of the overwhelming positive feedback is why we dedicate a webpage exclusive for those reviews here.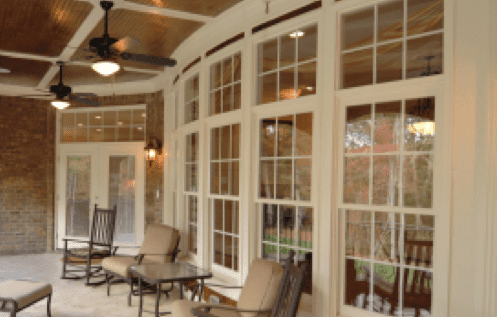 Check out some of our reviews