SCARBOROUGH WINDOW & EAVESTROUGH CLEANING, REPAIRS & GUTTER GUARDS
SCARBOROUGH PARTIAL LIST OF THE SERVICES WE OFFER. THEY INCLUDE WINDOW CLEANING, EAVESTROUGH CLEANING / GUTTER CLEANING, GUTTER REPAIR AND GUTTER GUARDS
Scarborough property owners merit quality window cleaning and eavestrough cleaning. Scarborough has received cleaning services from Toronto Clear View Window Cleaning since 1989, that include window cleaning, eavestrough cleaning / gutter cleaning, and more.
If you are hunting down an expert window cleaning and eavestrough cleaning firm in Scarborough, look no further. We are proud of the fact that almost all our customer base is from word of mouth referrals. We welcome you too to call us.
---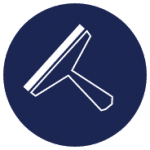 Let's be realistic, regular window cleaning hugely affects a house. Those in the Real Estate business know this and is the motivation behind why they call us routinely to book a window cleaning service for their clients. It simply helps to sell the house. Clean windows have an impact on house values. Clean windows give the impression of good house maintenance. Whatever size home or windows you want cleaned, whether it's inside cleaning only or outside cleaning, you can trust Toronto Clear View Window Cleaning for your Scarborough home. Our worry free "You Don't Pay Until You Are 100% Satisfaction" arrangement gives you peace of mind. The first time you request professional window cleaning for your Scarborough property will likely not be the last.
---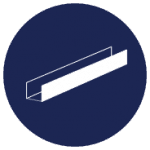 Eavestrough cleaning / gutter cleaning should be a basic and regular requested service for any home, but for those in Scarborough where there are mature trees, it is all the more so important. Eavestroughs / Gutters very easily get clogged and then no longer are able to direct water to a safe location. Not routinely cleaning the eavestrough / gutter puts your home at threat of encountering genuine water damage costing big money to repair. At Toronto Clear View Window Cleaning, we offer property owners in Scarborough eavestrough / gutter cleaning different than most other companies. This unique approach removes more debris than other common methods. Give the experts with experience a chance to do what works for your home.
---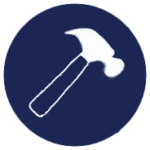 Have you at any point investigated an eavestrough repair / gutter repair and were shocked that the recommendation was to replace the entire drainage system? Most organizations in the eavestrough / gutter business essentially focus on eavestrough / gutter installations as their primary income source. The suggestion of a much less costly option to solve the problem is rarely comes up in conversation. Toronto Clear View Window Cleaning revenue is not solely based on repairs. That means we can suggest the true need, and it usually involves a simple and much less costly repair.
---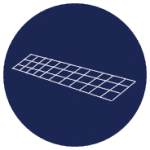 Eavestrough protection / gutter guards are often purchased by Scarborough homeowners as a logical way of protecting their investment. Unfortunately, these products almost never work as claimed. There are only a few that do work, but how does an inexperienced person know which to have installed? What makes this even more challenging is the fact that different types of eavestrough protections / gutter guard systems are better than others depending on the need. Toronto Clear View Window Cleaning has 30 years of experience and knows what types work and why. The product we install is a patented concept that has been around for decades. A company with a similar climate as Scarborough manufactures the product. Millions of feet have been installed without problems. Take the time to read about it on our website by clicking the icon on the right.
---