RICHMOND HILL WINDOW & EAVESTROUGH CLEANING, REPAIRS & GUTTER GUARDS
RICHMOND HILL PARTIAL LIST OF SERVICES WE OFFER. THEY INCLUDE WINDOW CLEANING, EAVESTROUGH CLEANING / GUTTER CLEANING, GUTTER REPAIR AND GUTTER GUARDS
Do you want the best quality window cleaning and eavestrough cleaning possible? Of course, you may not NEED it, but it is nice. Those living in Richmond Hill feel similarly. Toronto Clear View Window Cleaning has over 30 years serving Richmond Hill. The services include window cleaning, eavestrough cleaning / gutter cleaning and more.
There is a common reaction when people get professional window cleaning and eavestrough cleaning. The result is never to return to the "old" way of cleaning windows and eavestroughs. Proof of Toronto Clear View Window Cleaning's 30 years of experience is the consistent word of mouth referrals we receive.
---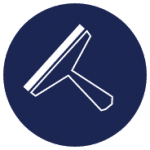 Nobody objects to possibly raising the estimated value of a home. Those living in Richmond Hill will agree. Of all the low cost things to do around the house, window cleaning provides the best returns. Even Real Estate Agents regularly request that professionals clean the windows to help sell a home. That in itself says a great deal in regards to the benefits of window cleaning. Window sizes vary with Richmond Hill homes. Toronto Clear View Window Cleaning takes them all on. Over the span of 30 years, the benefits to Richmond Hill window cleaning and eavestrough cleaning work is clear. Why not hire an expert window cleaner?
---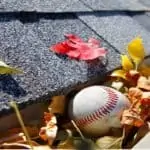 Eavestrough cleaning / gutter cleaning are not the first thought a person considers as an essential home service. Like others, Richmond Hill homeowners have no idea of the importance to regularly clean eavestrough / gutters. Clean eavestrough / gutters will avoid water drainage problems. One heavy rain quickly highlights a blocked eavestrough / gutter and proves why professionals recommend the regular cleaning. Insurance companies know very well how costly water damage repairs are. A simple cleaning provides the solution. Toronto Clear View Window Cleaning makes it easy for Richmond Hill clients to act.  We offer a convenient semi-annual email reminder program.
---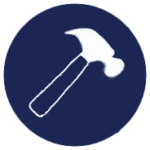 Richmond Hill homeowners are shocked when they see their eavestrough / gutters overflowing. When companies suggest the entire eavestrough / gutter system needs to be replaced, sticker shock settles in. This is really quite sad when the need is only a repair. Why do companies recommend replacing the eavestroughs / gutters if only a repair is needed? Because the eavestrough / gutter business is their main income. They don't have any other income to rely on. Toronto Clear View Window Cleaning is different. We offer numerous different services, including the ability to do a complete installation. We save people thousands when they see that only a repair was needed.
---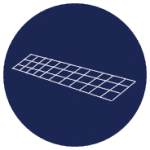 Many Richmond Hill homeowners have found how eavestrough protection / gutter guards do not work. It's quite sad when you consider that they often cost thousands to install. Eavestough / gutter guards are a huge business that with the concept that cleaning will be eliminated. The truth is that very, very few products work as advertised. Add to this the fact that no one product works for every type of tree debris. What is a person to do? Toronto Clear View Window Cleaning has answers from experience. We know which eavestrough / gutter protections systems work and which do not. Our reputation in the industry has earned us exclusive rights to an amazing and unique product. Read about it by clicking on the title above or icon to the right.
---