WHITBY WINDOW AND EAVESTROUGH CLEANING, REPAIRS AND GUTTER GUARDS
WHITBY PARTIAL LIST OF THE SERVICES WE OFFER. THEY INCLUDE WINDOW CLEANING, EAVESTROUGH CLEANING / GUTTER CLEANING, GUTTER REPAIR AND GUTTER GUARDS
Whitby property owners are just like everyone else. They want high quality window cleaning and eavestrough cleaning work. Toronto Clear View Window Cleaning has been servicing Whitby homeowners since 1989, including, window cleaning, eavestrough cleaning / gutter cleaning, and other cleaning type work.
In view of the fact that you are reading this, you are searching for a professional Whitby window cleaning and eavestrough cleaning company. Perhaps you've referred to us like so many others that hear about us. We have confidence that you will be happy with our work.
---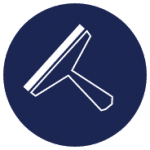 There is no question, clean windows do make a difference to house values. Whitby Real Estate Agents do all they can to sell a house. Window cleaning is one service we get calls about all the time. Clean windows will affect the offer of a home. Additionally, clean windows gives potential buyers the impression that the owner is caring for the house. So whether your house is big or small, requires inside and/or outside window cleaning, Toronto Clear View Window Cleaning can help. If you've never had your windows professionally cleaned before, you are in for a treat. Why not hire us for your Whitby window cleaning needs?
---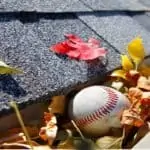 Eavestrough cleaning / gutter cleaning is one of the most important features of regular home maintenance. As a result, Whitby homes are no different. Eavestroughs / gutters always get clogged. If they are neglected, expect major problems. For example, missing such a cleaning service just once can translate to very costly water damage repairs. At Toronto Clear View Window Cleaning, we utilize a cleaning techniques that is the most effective in the industry. Your Whitby home should be treated with care. Using an expert will make a world of difference.
---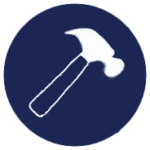 Have you considered an eavestrough repair / gutter repair and were shocked to hear the recommendation to tear down what you have and start over? Most companies in the eavestrough / gutter business have a "start over" mentality in order to stay in business. Repairs are obviously less profitable. That's why companies shy away from going that route. Toronto Clear View Window Cleaning can "start over" too if needed. However, because we offer so many services, we can let you hear the pros and cons of each option. If your Whitby home simply needs a repair, that's what will tell you.
---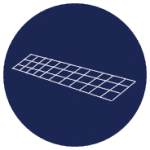 Eavestrough protection / gutter guard systems are one of the most searched for topics online. You will quickly discover that most products simply don't work, especially those from local Do-It-Yourself type stores. Of course, there is no eavestrough / gutter guard system ideal for every scenario. Some eavestrough / gutter guards are good whereas others are not. Toronto Clear View Window Cleaning has the exclusive rights to a unique and patented eavestrough / gutter protection system built in the USA where their climate is similar to ours. They provide a variety of product versions to accommodate Whitby type homes. The best thing is that Toronto Clear View Window Cleaning can installs them for half of the Suggested Retail Price!
---