STOUFFVILLE WINDOW AND EAVESTROUGH CLEANING, REPAIRS AND GUTTER GUARDS
STOUFFVILE PARTIAL LIST OF SERVICES OFFERED. THEY INCLUDE WINDOW CLEANING, EAVESTROUGH CLEANING / GUTTER CLEANING, GUTTER REPAIR AND GUTTER GUARDS
Stouffville homeowners know professional window cleaning and eavestrough cleaning is important. Stouffville has been served by Toronto Clear View Window Cleaning since 1989, for window cleaning, eavestrough cleaning / gutter cleaning, and that's just the beginning.
Are you looking for a window cleaning and eavestrough cleaning company in Stouffville? We invite you to look at what we offer.  In view of our constant word of mouth referrals, we must be doing something right.
---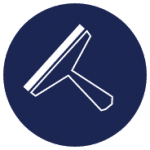 Let's be frank, clean windows tremendously influences the value of a house. Those who sell homes know this and is the inspiration why they call us routinely to book a window cleaning job. It helps sell the house. Clean windows obviously have an affect on people to buy a house. Clean windows give the feeling that people care about the house. Whatever size home or windows you need cleaned, regardless of whether inside just or outside, you can trust Toronto Clear View Window Cleaning for your Stouffville property. Our "You Don't Pay Until You Are 100% Satisfied" eliminates any concerns. The first occasion when you ask for expert window cleaning for your Stouffville property is the point at which you will comprehend why it is so popular.
---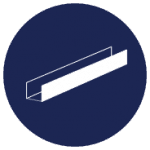 Eavestrough cleaning / gutter cleaning ought to be an essential and generally asked for service for any Stouffville home because there are many mature trees. Eavestroughs / gutters routinely get blocked and can no longer do their job. Forgetting to clean the eavestrough / gutter just once increased the likelihood of experiencing expensive water damage. At Toronto Clear View Window Cleaning, we offer property owners in Stouffville eavestrough / gutter cleaning differently than most other businesses. This efficient approach expels more clogging debris than the standard methods used. Allow the specialists with experience to do what works for your home.
---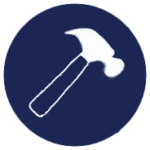 Have you ever researched an eavestrough repair / gutter repair and were stunned that the suggestion was to rip down what you have and start over? Most companies in the eavestrough /gutter work basically concentrate on eavestrough / gutter replacements as their essential pay source. Offering a significantly less expensive repair is not an offer even though it would help. At Toronto Clear View Window Cleaning, we have the skill to, "start over", but because we don't rely on that sole means of income, we can recommend much lower cost repair alternatives. We can recommend the true needs which often includes a basic and substantially less exorbitant repair.
---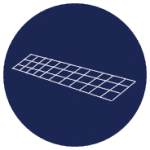 Eavestrough protection / gutter guards are frequently requested by Stouffville residents. They too want to protect their home investment. In no time they learn how they were a waste of money. There are so few products that work. The challenge is finding a product that will actually do the job of keeping debris out of the eavestroughs / gutters. What makes it even more challenging is that no one product works for every situation. Toronto Clear View Window Cleaning has 30 years of experience and understands what works and what does not. The product we use has been around for over 40 years. The USA manufacturer has a climate similar to Stouffville. Over 1 million feet of product installation without issues. We invite you to read about this unique product. Simply click on the icon to the right.
---