OAKVILLE WINDOW & EAVESTROUGH CLEANING, REPAIRS & GUTTER GUARDS
OAKVILLE PARTIAL LIST OF SERVICES. THEY INCLUDE WINDOW CLEANING, EAVESTROUGH CLEANING / GUTTER CLEANING, GUTTER REPAIR AND GUTTER GUARDS
Oakville window cleaning and eavestrough cleaning is in demand for Oakville homes. Do you want the best quality window cleaning and eavestrough cleaning conceivable? Well, you may not NEED it, but it is nice to experience. Oakville homeowners have been experiencing it with Toronto Clear View Window Cleaning for over 30 years. You read right. Toronto Clear View Window Cleaning has been working in Oakville for some 30 years. Services include window cleaning, eavestrough cleaning /gutter repair and more.
Once you discover what professional window cleaning and eavestrough cleaning is like, it is hard to return to do it yourself method. A company offering mediocre quality service would have a pretty challenging time staying in business in North York. Having 30 years of experience really does pay off. We've never formally advertised and yet we have thousands of happy customers, all of which have discovered who we are by word of mouth.
---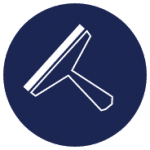 Window cleaning is important because it increases home values. Oakville homeowners won't object to that. Window cleaning is one of those low cost maintenance options that offer the best bang for the buck. Imagine raising the value of a home by thousands and yet only spending a couple of hundred. The facts are that window cleaning makes a home for inviting, looked cared for, and makes it more energy efficient with the natural light. Oakville houses vary in size, as do the windows, but a professional can handle them all. Fundamentally, if it is glass, it can be cleaned. Toronto Clear View Window Cleaning has been serving Oakville for 3 decades. Try a professional window cleaner and see what you think.
---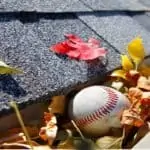 Eavestrough cleaning /gutter cleaning are not often the first thing that comes to mind when thinking about regular maintenance for a home. Many Oakville homeowners learn the hard way why it is so critical to regularly clean the eavestrough / gutters. The eavestrough / gutters are initially installed as a way of protecting the home from water damage. A clogged eavestrough / gutter needs only one substantial rainfall to show the negative consequences for not having them cleaned. Paying thousands to repair water damage is just not worth the inconvenience. A simple regular eavestrough / gutter cleaning program can avoid the unexpected costs of repairing water damage. Toronto A chance to clear View Window Cleaning can add you onto their semiannual reminder emails and you will never forget again.
---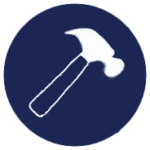 Oakville homeowners are often presented with a choice, namely, to repair the eavestroughs / gutters or to replace them. Replacing is by far the most expensive choice to make. But what if that was not necessary? What if you being conned to spend a ton of money of something when a much less costly repair would solve the problem? This happens very often. Why? Because most eavestrough / gutter companies do nothing but replace eavestrough / gutters. There is very little money in repairs when compared to a full installation. It is different with us because we offer many services. We are certainly capable of doing a full eavestrough / gutter installation, but that is rarely every needed. Save your money
---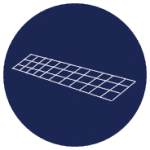 Eavestrough protection / gutter guards are an investment that should be well researched before biting the bullet. The fact is that eavestrough / gutter guards just don't work, or at least very few do. Many people living in Oakville have spent thousands on such products only to discover it was money wasted. The challenge is not being fooled into buying into what eavestrough / gutter protection companies want you to believe. Some systems are better able to handle the various types of debris that fall on them. Only buy discussing the subject with those who are in the know will you find the best route to take. Over the past 30 years, Toronto Clear View Window Cleaning has seen which systems work and which don't. Let's discuss your options so that you don't waste your money.
---