PICKERING WINDOW AND EAVESTROUGH CLEANING, REPAIRS AND GUTTER GUARDS
PICKERING PARTIAL LIST OF SERVICES OFFERED. THEY INCLUDE WINDOW CLEANING, EAVESTROUGH CLEANING / GUTTER CLEANING, GUTTER REPAIR AND GUTTER GUARDS
Do you want the best quality window cleaning and eavestrough cleaning conceivable? In light of present circumstances, you may not NEED it, but it is pleasant to experience. Those living in Pickering feel a similar way. Toronto Clear View Window Cleaning has been providing Pickering window cleaning, eavestrough cleaning / gutter cleaning and more for some 30 years.
Many are surprised how big a difference window cleaning and eavestrough cleaning make when a professional take care of them. Once experienced, it is not easy to take on those projects again. Toronto Clear View Window Cleaning has 30 years of experience. Not many window cleaning / eavestrough cleaning companies have been able to stay in business that long, and yet we consistently receive word-of-mouth referrals to the point of having a client base of thousands.
---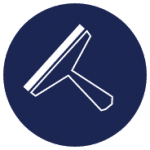 Nobody will question the chance of raising the value of a home. Those living in Pickering will concur. Of all the things to do around the house at a low cost, window cleaning is one with the most value for the money. Real Estate Agents call us all the time to help sell their homes by simply cleaning windows. That in itself says a lot about the power of window cleaning. Pickering homes have a variety of window sizes. Toronto Clear View Window Cleaning takes them all on. In recent years, Pickering has benefited from our window and eavestrough cleaning work. Why not hire a professional window cleaner?
---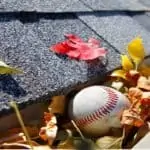 Eavestrough cleaning /gutter cleaning is not the first thing a person thinks of for home maintenance. Many Pickering homeowners learn from experience the importance of regularly cleaning the eavestroughs / gutters. As a result, eavestroughs / gutters need to be free and clear to accomplish their job. One significant rainfall with a blocked eavestrough / gutter will immediately display a problem. The real issue is that the problem can result in water damage costing thousands of dollars. That's a hard lesson to learn, considering a simple cleaning would have avoided the issue. Toronto Clear View Window Cleaning offers Pickering customers the opportunity to be part of a two-times-per-year reminder email.
---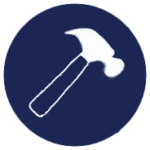 Many Pickering homeowners come to a rude awakening when they see their eavestrough / gutters overflowing. Companies in the business of eavestroughs / gutters will usually encourage the costly solution to replace the entire eavestrough / gutter system. It is highly tragic when a less expensive option is all that is required. Why might the proposal to replace everything be recommended rather than a repair? Because most of the eavestrough / gutter companies depend on installments to remain in business. They don't have anything else to offer. Toronto Clear View Window Cleaning is altogether different. We offer many other services, including the ability to install eavestrough / gutters too, ONLY IF THEY ARE NEEDED.
---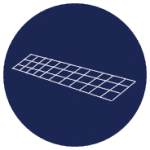 Pickering homeowners are like most; many have spent thousands on eavestrough protection / gutter guards only to find that every penny was a waste of money. Eavestrough / gutter guards are a scam; many companies are ripping people off and playing on people's emotions. The fact is that very few products work. Another point is that no one product works for every situation. The challenge is knowing which few of the plethora of products on the market really work. Toronto Clear View Window Cleaning has the expertise and experience to know over the years what design of eavestrough / gutter protection works for what situation. We have been honoured to be chosen as the company in southern Ontario to install a product that works. Let us show you the difference between what a real product is.
---