THORNHILL WINDOW & EAVESTROUGH CLEANING, REPAIRS AND GUTTER GUARDS
BELOW IS A PARTIAL LIST OF SERVICES WE OFFER FOR THORNHILL. THEY INCLUDE WINDOW CLEANING, EAVESTROUGH CLEANING / GUTTER CLEANING, GUTTER REPAIR AND GUTTER GUARDS
Thornhill property owners usually know the benefits of window cleaning and eavestrough cleaning. Toronto Clear View Window Cleaning has been providing a number of cleaning services for Thornhill since 1989. These include window cleaning, eavestrough cleaning / gutter cleaning, and more.
In case you are looking for a professional window cleaning and eavestrough cleaning company for Thornhill, look no further. Our consistent referrals proves we must be doing something right.
---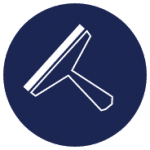 Let's get straight to the point. Clean windows do impact house values. Experts know this and is the reason why we regularly receive calls to book window cleaning. Real Estate agents know clean windows influence house sales. Clean windows give the appearance of a well maintained house. Home sizes or window sizes don't matter. Neither does it depend on inside or outside cleaning. You can trust Toronto Clear View Window Cleaning for your Thornhill residence. Our "You Don't Pay Until You Are 100% Satisfaction" policy wipes out any worries. It only takes one time to learn why people hire professional window cleaners for their Thornhill property. Give it a try yourself, and you too will know why.
---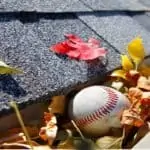 Basic house maintenance includes eavestrough cleaning / gutter cleaning. All homes, including those in Thornhill, experience regular blocking of Eavestroughs / gutters. It is not something to ignore. Neglecting to clean the eavestrough / gutters is a disaster waiting to happen. The end results are costly water damage repairs. At Toronto Clear View Window Cleaning, we design our cleaning techniques remove more clogging causing debris than the standard methods used today. Your Thornhill home deserves caring treatment. Hiring a professional really does make a difference.
---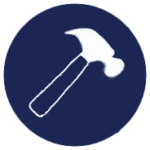 Have you at any point looked into an eavestrough repair / gutter repair and were shocked that the recommendation was to tear down what you have and begin once again? Most organizations in the eavestrough / gutter work focus on eavestrough / gutter installations as their basic pay source. They don't mention a more affordable repair option. At Toronto Clear View Window Cleaning, we can offer both a repair or replacement if the latter is actually required. Since our business does not exclusively depend on that pay stream, we are open to lay out the options for your benefit. That means the real need may be the less costly way versus what is often the first  recommendation.
---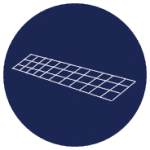 Eavestrough protection /gutter guards are usually installed by Thornhill occupants with the end goal of ensuring their home will last. However, a waste of money is the truthful findings. There are so few products on the market that work. The challenge is finding one that will really carry out the job of keeping trash out of the eavestroughs / gutters. To make matters worse, there is no one type fits all product. Toronto Clear View Window Cleaning has 3 decades of experience and knows what is best and what it not worth the time. We've been using a patented product manufactured in the United States by a company with weather similar to Thornhill. Over 1 million feet installed so far without problems. Visit our webpage for further information by clicking on the icon on the right.
---